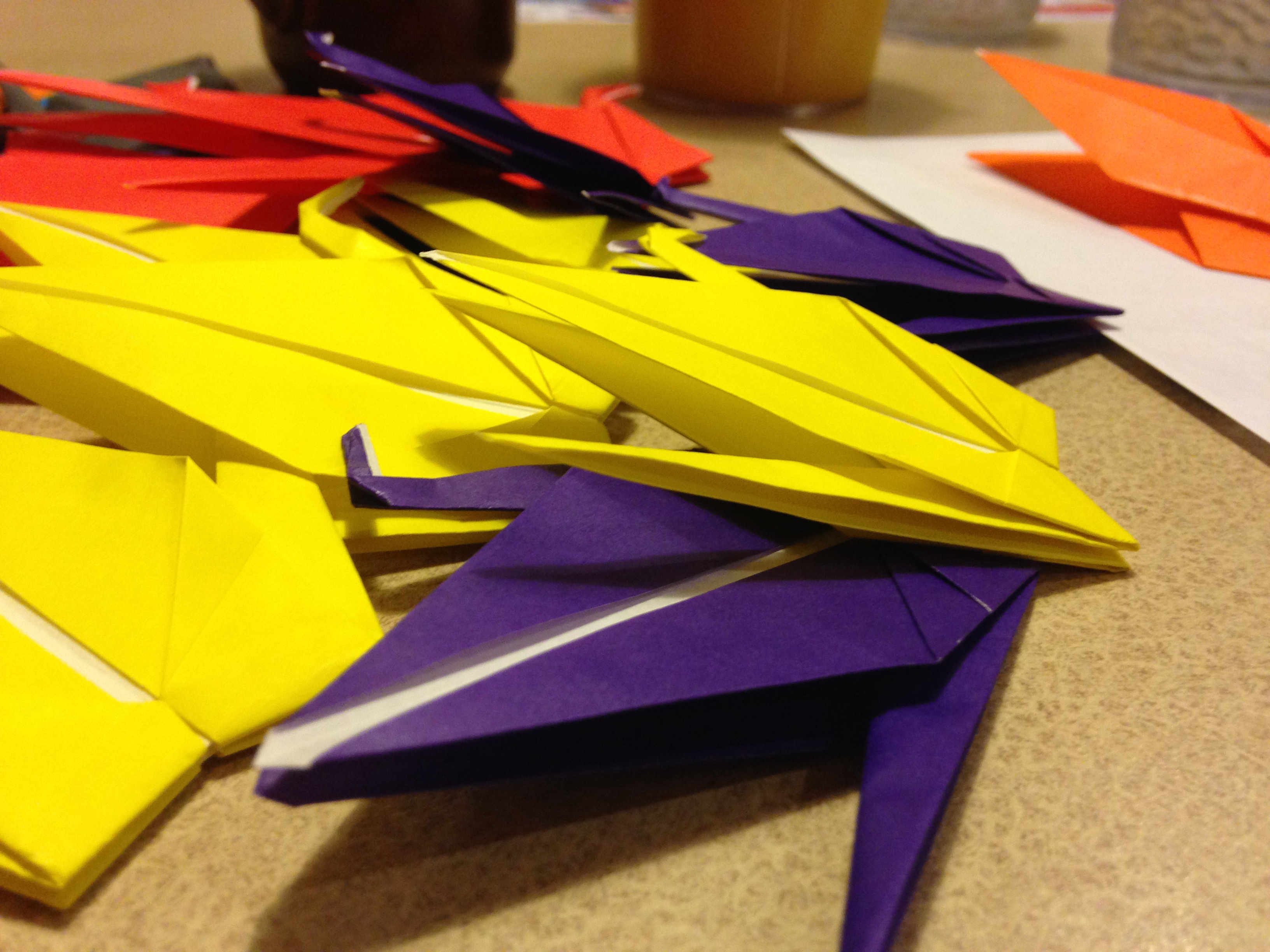 via Instagram http://ift.tt/1gNH8Pt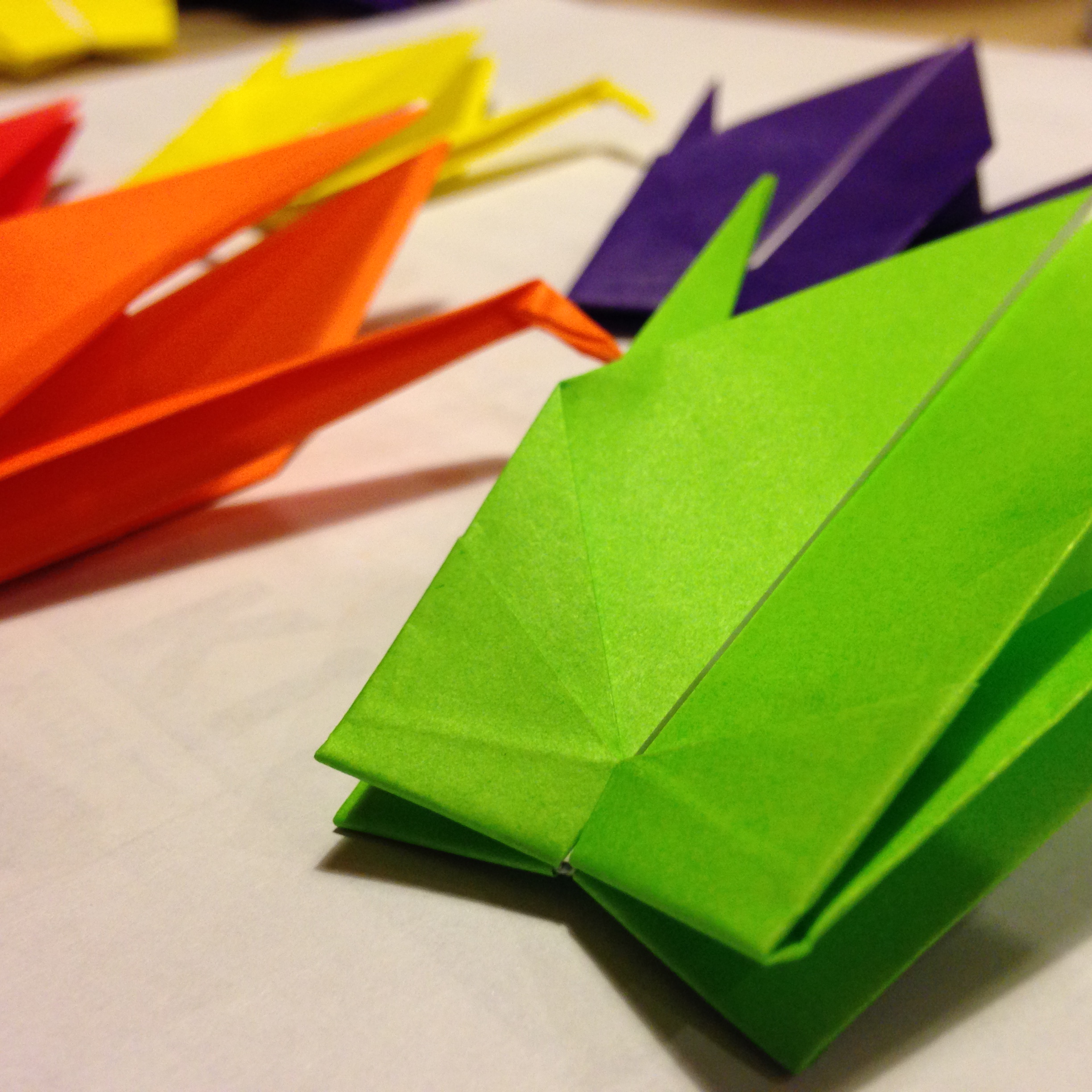 "I shall write peace upon your wings, and you shall fly around the world so that children will no longer have to die this way" — Sadako Sasaki
This year I'm combining my love of writing letters, and my love of spreading smiles.
I live to help other people. I love every smile I help create. There are Japanese legends about the benefits of folding 1,000 cranes. They say that a person can create their own life-long good luck, or receive the granting of their life's wish, by folding 1,000 paper cranes. I think I can both satisfy my life's wish of spreading more joy and love, and create my own good luck, by folding 1,000 cranes, and mailing them to people.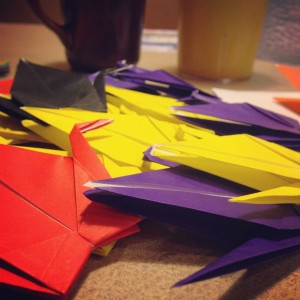 But… I have a big problem.
The current incarnation of the letter list only has around 35 people on it. While they all humor me by accepting all of the random things and thoughts I send to them throughout the year, I think even their patience would be tried if they all got more than 30 paper cranes from me this year. This is where you come in. You can help me spread joy in one of two ways:
If you're not already on the letter list (or even if you are) sign yourself up! You will (eventually) get a paper crane from me, along with a note filled with my completely random ramblings.
2) Sign up someone you love, like, think is nice, or anyone to whom you want to give a smile.
We all know someone who could use a smile. A simple reminder that someone cares. A little bit of color in their day. Because this is all snail mail through the USPS you will need to know a postal address. I promise this address won't be given to *anyone*. (You know. Unless there's a court order involved. And my backups haven't been deleted by accident.)
It's a simple form, with exciting potential consequences.
also….
I'll probably post pictures and updates stuff and things like normal to twitter and facebook and instagram. Like I do. Maybe even youtube, if I get really ambitious. I'm so excited to see what these cranes can do.